Having your website professionally hosted and managed allows you to not have to worry about your domain asset. We will make sure your domain names are registered and up to date, that you retain control over your domain name, your important data is backed up and you don't have to worry about continually having to update your server or server software. All the technical aspects are handled by a team of hosting professionals and we manage them for you.
CrewMark can provide the complete package, from domain name registration and DNS hosting through to full website hosting, e-commerce and systems mangement.
CrewMark has been providing solid and reliable hosting solutions since 1998. We offer a wide range of quality web site hosting services.
To ensure the best performance environment for our clients our servers are located in secure datacentres in Canada. The systems are backed up with abundant UPS and redundant power supplies. In addition, frequent backups ensure the safety of all our clients' data even in the case of a disaster.
We offer hosting packages for all budgets.
From simple hosting:
500 MB server storage space
5,000 Mb/month bandwidth
10 separate POP3 e-mail accounts
FTP/Secure Telnet (SSH) access
Autoresponders and email forwarding
Server logs and detailed hit statistics
To dedicated hosting:
2.3GHz to 3.5GHz
Up to 24 cores
Up to 256GB RAM
Up to 960GB SSD
30TB traffic
To advanced managed requirements:
10GB server storage space
35,000 Mb/month transfer bandwidth
250 separate POP3 e-mail accounts
FTP/Secure Telnet (SSH) access
Autoresponders and email forwarding
Custom e-commerce
Full development environment
mySQL + PHP 5/7
Unlimited mySQL databases
mod_rewrite and other modules
Full cgi-bin capabilities w/ SSI support
Dedicated IP with SSL support
Server logs and detailed hit statistics
Web Site Maintenance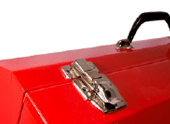 The best way for your website to continue to work for you is to make sure it's healthy. To make sure your website is healthy, you need to maintain it - make sure content is up to date, links are all working, contact details are correct as staff move on, and general housekeeping.
CrewMark can help you maintain your website, either through our managed services or through the resources we provide.
The easiest way for you to maintain your own site is to ask us about a CMS (content management system) website.
Contact us for more information